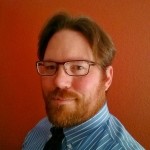 This site is about Matt Storms and my views as an SEO & as a Growth Hacker. Matt Storms is not a lawyer, a politician, a musician or artist (I did dabble in middle school band for three years). I am a SEO, which stands for Search Engine Optimization. I also call myself a Growth Hacker. I love SEM which fully encompasses all online marketing from SEO, PPC, Social, and everything in-between. I have also testified as an SEO Expert Witness.
What is Growth Hacking?
Growth hacking is a marketing technique developed by technology startups which uses creativity, analytical thinking, and social metrics to sell products and gain exposure. It can be seen as part of the on line marketing eco-system, as in many cases Growth Hackers are simply good at using techniques such as search engine optimization, web site analytics, content marketing and A/B testing which are already mainstream. Growth hackers focus on low-cost and innovative alternatives to traditional marketing, i.e., utilizing social media and viral marketing instead of buying advertising through more traditional media such as radio, newspaper, and television. I have worked on small 5 page sites, as well as sites with millions or hundreds of millions of pages. I love technical SEO. I have consulted on Mom and Pop sites up to Fortune 500 sites that create Billions of dollars of revenue since 2008.
You can find me online in many places. I do not update this site often, I will be working on this site to populate it with answers to many of the questions I receive daily about SEO and motorcycles. I would rather this site be a way that many can find the answers they are looking for. If one person is asking then I think there are 9 that do not know where to ask.
I suggest you find me at my matt(@)mattstorms.com if you have direct questions. You can also find me below and I am very active on Google+.
Google+
Twitter
LinkedIn
About.me
Freebase.com
CrunchBase
You will also find my resume on LinkedIn. If you really want to talk to me hit me up on Google+.
I also contribute to: